Howey in the Hills Golf Instructors
Looking for golf lessons in Howey in the Hills? Grumpy Gopher is golf's most comprehensive nationwide ranking of golf instructors. We've identified the best instructors who fix golf swings near you in Howey in the Hills.
Find a golf instructor near you and contact them to schedule a lesson.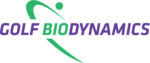 About:
We at Golf Biodynamics are leading the company with an aim to raise the game of golf players with the help of breakthrough 3D technologies and our exceptionally curated instructions/lessons for you.
Our CEO and Co-founder Dr Neal is himself a Golf Instructor from Florida, has designed and developed a unique system featuring accurate sensors, where professionals tend to study every swing you make and every position you take and come up with interesting strategies.And after gathering all the data, a report is generated to look for possible improvements. This cutting-edge technology can enhance the performance of any golf player, whether a pro or a beginner.
Golf Biodynamics also offers remote coaching as well as make visits to golf schools in Orlando to provide training which consists of detailed analysis with golf lessons of unwavering quality. So what are you waiting for? Feel free to connect with us today!
▸

▾

Claim This Listing
You are not currently logged in. Please login or register first. When registering, you will receive an activation email. Be sure to check your spam if you don't see it in your email within 60 minutes.
About:
John Viera is a PGA Professional in Howey in the Hills, FL.
Howey in the Hills Golf Lessons
Golf lessons are arguably the best way to improve as a golfer. The key element to scoring in golf is your swing, and there isn't a golfer on the planet who does not need help. Golf lessons are not just for beginners.
The Grumpy Gopher directory of golf instructors in Howey in the Hills will help you find instructors who can help beginners or scratch golfers. If you would like to find a woman instructor in Howey in the Hills, Grumpy Gopher is the place. This directory can even help you find someone who can get you fitted for your clubs or specializes in lessons for kids.
Beginers Golf Lessons in Howey in the Hills
It makes a big difference to have someone show you the basics in person. If you are able to take a lesson from a pro, it is highly encouraged and will save you from learning bad habits that you will need to unlearn later. Lessons typically cost between $50 and $100 per hour, but some can cost 5 to 10x that. You don't need to use the same coach as the pros use to get started, just someone to show you the basics.
Kids Golf Lessons Howey in the Hills
It is great for children to get started with golf lessons before they turn 10 years old. You are improving your child socially, physically, and mentally all at the same time.
Best Golf Instructor in Howey in the Hills
It's hard to say who is the best golf instructor in Howey in the Hills since it is so subjective for your individual needs. The Grumpy Gopher golf instructor directory is inteded to help you find the best instructor for your game by helping you to narrow the list. Ask your friends and playing partners for referrals to golf coaches. Ask them about pricing, reputation, location, and how they improved after working with the coach.