The Best Golf Instructors in Preble
Looking for golf lessons in Preble? Grumpy Gopher has the most comprehensive list of golf instructors and golf coaches in Preble.
Grumpy Gopher allows golfers to post reviews of golf lessons in Preble. If you've had a good experience with a golf instructor in Preble, leave a rating and a review to help fellow golfers in the area.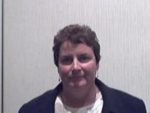 About:
Karen Lang is a PGA Professional in Preble, NY.