The most important piece of information you need to have for any given shot out on the course is the distance between your ball and the target. Without this crucial number, you will have no way of knowing which club you should take from your bag, or what kind of swing you should make. Yes, there are other factors to consider such as the wind and perhaps elevation change, but the yardage you are facing is by far the biggest piece of the puzzle. With an accurate yardage for every shot throughout the round, you will be a big step closer to improved performance.
Fortunately, since we live in an age of incredible technology, there are now a number of different ways to get yardages quickly and easily on the golf course. For many golfers today, the technology of choice is a GPS device. By using a GPS unit that has been designed specifically for golf, you can get the yardage to the middle of the green (and other important points on the course) in an instant. GPS devices are affordable, highly accurate, easy to use, and they even save time as you play. In other words, adding one of these devices to your collection of golf equipment is an easy decision.
But which one should you buy? Well, that decision is not so easy. Fortunately, we have done a bit of the work for you. Below, you will find a list of six of the best golf GPS devices on the market today. After reviewing this list, there is a good chance that you will know which one you would like to purchase for yourself.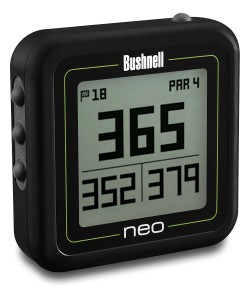 If it is simplicity that you are looking for in a golf GPS device, this first option on our list should grab your attention. The Bushnell Neo Ghost Golf GPS is compact, very easy to use, and offers all of the information you need. More than 30,000 golf courses come preloaded on this unit, which offers distances to the front, center, and back of greens. You can play up to three rounds on a single charge, and the whole thing will even fit in your pocket. Thanks to its compact design, this is also one of the least expensive options on our list, as you can frequently find it for less than $50.
Features:
Pre-loaded with over 35,000 courses
Front, center, back distances on every hole
Up to four hazards per hole
No membership required
Auto hole advance
Auto course recognition
Display area: 35mmX35mm
Dimensions: 2.2 x 2.2 x 0.67 in
14 hour battery life
4 hour recharge time
NOT waterproof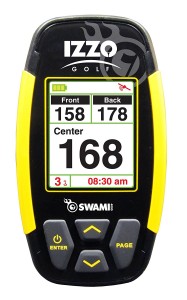 Moving on to a GPS device from Izzo, this next option is slightly bigger than the Bushnell Neo Ghost, but it is still a compact, handheld unit. You will also find more than 30,000 courses loaded on this model, which is called the Izzo Swami 5000 Golf GPS Rangefinder, and you will find the display easy to read even in the middle of the day. Again here you will see distances to the front, center, and back of the green, and there is a function that you can use to measure the distance of your shots.
Features:
Pre-loaded with over 30,000 courses
No membership required
Large 1.8 in color display
Course map editing feature
4 different languages
Front, middle, back of green distances
Shows distances in yards or meters
Battery lasts up to 2 rounds
Waterproof
Automatic hole advance
Automatically recognizes 5 nearest courses to you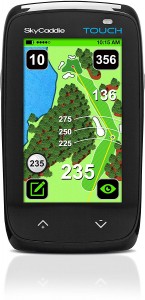 SkyCaddie was one of the very first players in the golf GPS space, so it only makes sense that they would be included on our list. This model, the Skygolf Skycaddie Touch GPS, is one of the most expensive on our list, but you get a long list of features for that price. To start, there is a 3'' color display to provide you with all of the information you need to plan successful shots. You get an 'eagle eye' view of every hole as you play, so you can access distance information to a variety of points around the course, rather than just the green itself. Things like bunkers, water hazards, layup areas, and more are all marked within the Skycaddie system, meaning you will have more information at your disposal than with other, less-expensive devices.
Features:
Over 35,000 courses
Can measure to any point of hole with touch screen
Automatic hole recognition
Automatic Course recognition
Eagle eye of every hole
Distances to hazards and dog legs
Shows exact shape of green to your angle of approach
Digital scorecard and tracks statistics
Can measure distance you hit a club to perfect distances
Membership IS required
3 inch screen
Water resistant
Demensions: 4 in X 2.3 in X 7 in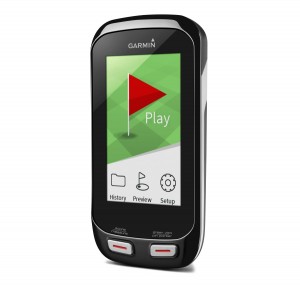 If you are someone who likes to put your trust in respected brand names when you make a purchase, it is hard to go wrong with Garmin. This is a company that has long been a leader in the area of GPS devices, and they have been using their experience to provide quality golf GPS units for several years.
The Approach G8 Golf Course GPS is one of the best devices in their line, and it comes with a premium price tag to match its performance. Among the many benefits that you will find when using this device includes the ability to adjust for slope, club advice based on your recorded shot distances, and automatic course updating with a Wi-Fi connection. You will likely need to spend well beyond $300 to purchase this golf GPS, but you will receive one of the very best units on the market in exchange for your money.
Features:
Over 40,000 courses pre loaded
3 in color screen
No membership required
Distances adjust for uphill/downhill slope
Locates pin even if you cannot see it
15 hour battery
With a wifi connection, allows you to receive emails, messages, etc.
Makes club recommendations based on previous swings
Front, middle, back of green distances
Digital scorecard with options for stroke play, match play, skins, or Stableford
Suggests lay up archs at 100, 150, 250 yds, etc.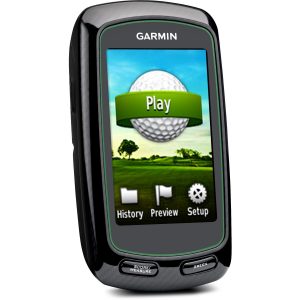 To take advantage of many of the great features offered in the Garmin Approach G8, while also saving a bit of money, you may want to consider choosing the Garmin Approach G6. This model has a lot to like, including a 2.6'' touchscreen display, an adjustable backlight, and more than 25,000 courses preloaded. This is still one of the more expensive GPS options on the market – with a retail price around $200 – but it does offer the kind of performance that you would expect for that cost. This is a GPS device meant for the serious golfer who doesn't want to quite spend the cash required for the Approach G8.
Features:
Pre loaded with over 40,000 courses
15 hour battery life
Ability to move pin to where you see it for precise distance
Digital scorecard with options for stroke play, match play, skins, or Stableford
Suggests averages for distances on each of your clubs based on performance
Suggests lay up archs at 100, 150, 250 yds, etc.
Track statistics live through round including: putts per hole, clubs used, distances hit, fairways hit and missed to the left or right, greens in regulation, time to play and distance traveled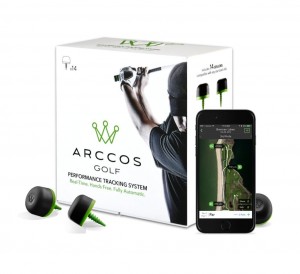 For the final product on our list, we are going to go in a bit of a different direction. Rather than a simple GPS device which provides you with yardage information as you play, this last product is a game tracking system which aims to make you better over time. It is called Arccos, and it works together with your phone to gather data about your game from the first hole on through to the last. Sensors are connected to the grip end of each of your clubs, and those sensors transmit information about your shots back to the app that you have downloaded on your phone (Android and iPhone compatible). If you are committed to improving your game over the long haul, you are going to need information about your strengths and weaknesses on the course – and this system can gather all of that data for you, without interfering with your enjoyment of the round of golf.
Features:
Tracks info for GIR's
Tracks precise distances automatically after every shot
Shows misses left, right, long, short for approach shots
Calculates different handicaps for different parts of your game
Calculates your overall handicap based on strokes without you entering your score after every hole (does so by monitoring your strokes)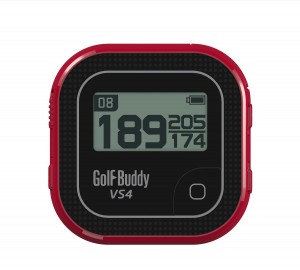 The GolfBuddy VS4 Golf GPS is a talking GPS device. Click the button and hear the distance to the front/middle/back of the green. You can click the device on your hat or bet or keep it in your pocket and look at the screen.
There are a lot of attachments that allow for versatility with the GolfBuddy. You can hang it from your belt, wear it like a watch, clip it to your hat, etc.
Features:
Replaceable 10-hour battery
Water resistant
8 Languages (I bet no one on here speaks multiple langauges, but just in case the languages are English, French, Spanish, Italian, German, Japanese, Chinese, Korean.
Preloaded with 38,000 courses around the globe
10 hour battery life
Automatic course recognition
Automatic hole recognition
Distances to front, middle, back of green
Dimensions: 1.76"×1.78"×0.49
[wpsm_button color="blue" size="medium" link="http://amzn.to/2aogPT7″ icon="none" class=""]See More Reviews[/wpsm_button]
I put together a guide on the top golf rangefinders. Check it out if you want more info before buying a rangefinder.