There are many advantages that come along with being a professional golfer on the PGA Tour. Of course, you get to play golf for a living, heading out to the links each day rather than sitting in an office.
You get to travel to countless beautiful destinations to play in prestigious tournaments, and you have the opportunity to play some of the greatest courses on the planet. While you are playing on those great courses, you are also competing for purses which include millions of dollars. To be sure, this is a job that just about anyone would love to have.
As if all of those positives weren't enough, PGA Tour players get to enjoy yet another perk – they are often able to attract beautiful women to be their wives and girlfriends, in large part thanks to their high-profile employment.
A quick look outside the ropes at any PGA Tour event will reveal at least a few beautiful ladies walking along to follow their husbands and boyfriends. Rather than being jealous of their bank accounts or their schedules, most golfers should be jealous of this impressive perk of the business.
The list below includes some of the notable wives and girlfriends from around the PGA Tour.
Amy Mickelson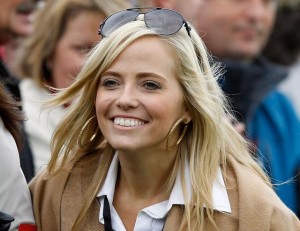 Amy Mickelson is, of course, the wife of Phil Mickelson. Phil is one of the most accomplished players in the history of the PGA Tour, and his beautiful wife Amy has been by his side throughout the journey. Amy began to gain attention of her own early in Phil's career when TV cameras would catch a glimpse of her standing just outside the ropes. Phil and Amy, who is a former Phoenix Suns cheerleader, have been married for more than twenty years, and they have three children.
Paulina Gretzky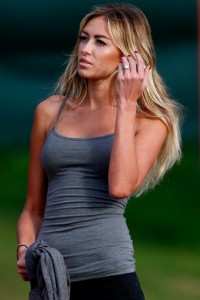 Paulina Gretzky is no stranger to the spotlight, as she is surrounded by famous men in her life. First, her father is none other than The Great One – hockey legend Wayne Gretzky. In addition to her famous dad, Paulina brought another well-known man into her life when she began dating golfer Dustin Johnson.
DJ is the defending U.S. Open champion, and one of the best players in the world today. Johnson and Gretzky are now engaged, and they have a son together as well. Despite not being a competitive golfer herself, Paulina has actually graced the cover of Golf Digest thanks to her connection to Johnson – and her incredible looks, as well.
Diane Donald
Throughout his career, Luke Donald has been underrated and has flown largely under the radar. Many golf fans would forget that Donald was actually ranked number one in the world for a long stretch back in 2011, despite not yet having won a major.
Although Donald might not get quite the recognition he deserves for his excellent career, he certainly didn't come up short when it comes to his beautiful wife, Diane Donald. The two met at Northwestern University, and married in 2007. They have since gone on to have three children.
Taylor Dowd Simpson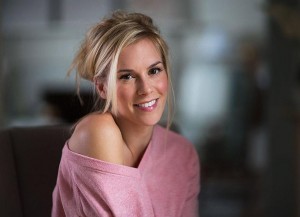 Webb Simpson is an accomplished American golfer who is most noted for taking home the title at the 2012 U.S. Open. Simpson has also claimed quite a victory in his personal life, as he has been married to Taylor Dowd Simpson since 2010. Despite having only been married for seven years, Webb and Dowd already have four children, a son and three daughters.
Lindsey Vonn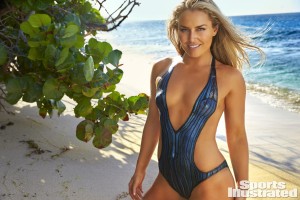 Many of the wives and girlfriends on this list come into the public eye as a result of their relationships with famous golfers. That is not the case with Lindsey Vonn, of course. Vonn, who has been linked with Tiger Woods in recent years, is famous on her own as one of the best female skiers in history.
Vonn has a whopping 77 World Cup titles to her credit, which is an all-time record, and she has also won two Olympic medals during her career. Famous for both her incredible skiing talent and her great looks, Vonn was married to skier Thomas Vonn for a few years prior to getting divorced in 2013.
Kandi Mahan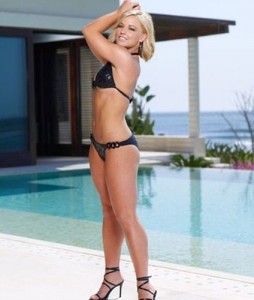 Although he has struggled in recent seasons, Hunter Mahan is an accomplished professional golfer with a long list of titles to his credit. Mahan has posted top ten finishes in each of the four major championships, and he is sponsored by big names like Under Armour and Titleist. Marrying his wife Kandi may be his biggest accomplishment to date, however, as you can easily see when the camera cuts to her during a tournament.
Kandi has worked as both a Dallas Cowboys cheerleader and a Dallas Mavericks dancer during her own career. The couple has been married for six years, and they have one daughter.
Liz Estes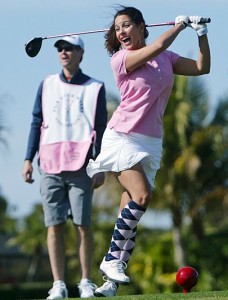 The wife of Bob Estes, Liz Estes is another one of the many wives and girlfriends out on tour who are sure to turn some heads. Now 50, Bob Estes was once a strong player on the PGA Tour, with a total of four wins to his credit. Estes' best finish in a major was a T4 in the 1999 Masters.
He met Liz in a bar in Austin, Texas, and she has not shied away from the spotlight since they began their relationship. In fact, she led the way in trying to develop a reality show based around the lives of a few tour wives.
Alli Spencer MacKenzie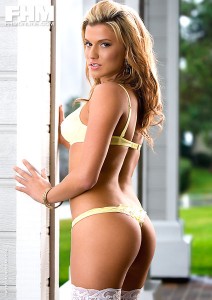 Alli MacKenzie is, most would agree, one of the most attractive women to be included in the list of wives and girlfriends on the PGA Tour. The former model was formerly married to Will MacKenzie, although the couple has separated. They do have two children together, and are reportedly still friendly with one another even after the end of their relationship.
Will MacKenzie is known for being a free-spirited individual who doesn't really fit the mold of your 'typical' professional golfer. It is safe to say that more professional golfers would take up a lifestyle like MacKenzie's if it meant they could come home with a woman like Alli.
Suzanne Stonebarger Barnes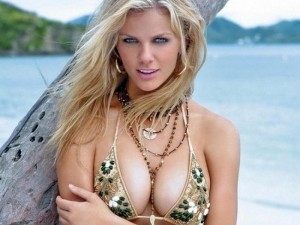 When you hear that a woman is a beach volleyball player, it is safe to say you are off to a pretty good start. That is certainly the case with Suzanne Stonebarger Barnes, who is married to PGA Tour player Ricky Barnes. The two have been married since 2010, and have one child. It is likely no coincidence that Barnes also had one of his best seasons on Tour in 2010, posting career-best finishes in both the Masters and The Open Championship.
Samantha Maddox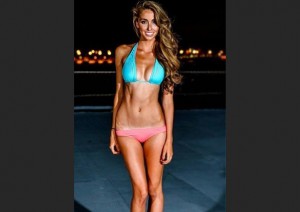 Okay – so this lady is not technically a wife or girlfriend of a PGA Tour player – but she is closely tied to the game, and she is extremely attractive as well. Maddox is actually the girlfriend of Dustin Johnson's caddy, and brother, Austin Johnson. Samantha is also active on social media, so you can follow along with many of her travels via her Instagram account, which is highly recommended (assuming you enjoy pictures of beautiful women, of course). Not without her own athletic talents, Maddox was a First-Team All-CAA tennis player for the College of Charleston.
Amanda Dufner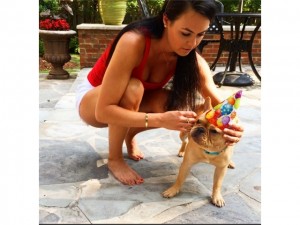 Amanda Dufner is perhaps one of the most well-known Tour wives, although she and Jason Dufner are no longer married. Amanda first came into the spotlight after a highly-publicized slap on the backside from her husband after he won the PGA Championship.
Dufner seemed to go through a difficult period in his career and life right around the time of his divorce from Amanda, but he has since gotten his career pointed in the right direction once again.
Gabby Granado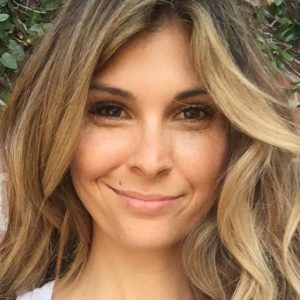 Finishing up our list is the beautiful Gabby Granado, who is the girlfriend of PGA Tour player Gary Woodland. Woodland is known as one of the longest hitters on the Tour, and he has recently started to turn that power into more and more success on the leaderboards.
Woodland and Granado live together in Orlando, Florida, where they share a home and a couple of dogs. As Woodland continues to improve on his performances out on Tour, it is a safe bet that we will keep seeing more and more of Granado in the gallery.
Read more about: