To say that golf has changed in recent years would be a massive understatement. Sure, the basics of the game are still mostly the same – there are 18 holes in a standard round, you can carry 14 clubs in your bag, it is still scary to face a downhill three-footer for par. However, thanks to the incredible new technologies that have flooded into the game, just about everything else has changed in one way or another.
One of the changes that you can take advantage of in an effort to lower your scores is the availability of swing analyzers that you can use on your own. No longer it is absolutely required to work with a teaching professional in order to refine your technique – with the assistance of some impressive tech, you just may be able to make those changes all on your own.
Of course, when the tech doesn't quite get the job done, a lesson with a good teaching pro still may be in order. Below we will take a quick look at some of the best golf swing analyzers on the market today. Put one or two of these devices to use in your game and you just may be on the path toward lower scores.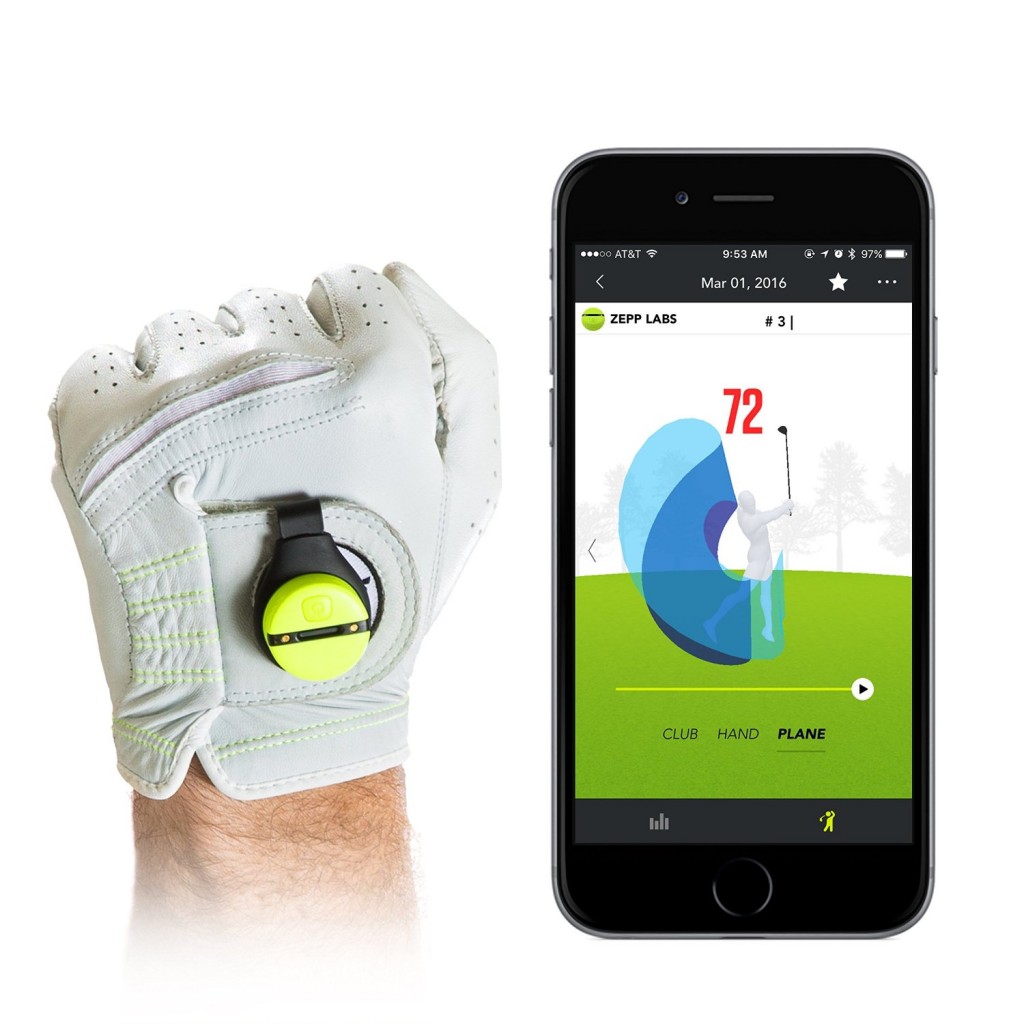 One of the most popular products on the market is our starting point for this list of golf swing analyzers. The Zepp Golf 2 3D Swing Analyzer is a tool that measures a number of aspects of your swing simply by clipping on to the back of your golf glove. Among the various pieces of information that you can obtain through using this product include swing speed, club plane, backswing length, rhythm, and much more.
You can even review your swing in 3D after you have recorded the information through this impressive piece of technology. With the ability to view results right on your smartphone, you won't need to even leave the driving range to check out what is going right or wrong within your technique.
While it is great to gather information about your swing, that information is only going to be valuable if you know what to do with it. To assist on that point as well, the Smart Coach feature included with the Zepp Golf 3 3D Swing Analyzer will help you pick out specific parts of your technique that need improvement. You can easily waste your time on the driving range if you don't know what you are trying to fix, but that won't be a problem when you have this device working for you.
Features:
3D swing analysis measures club speed, club plane, tempo, backswing length, etc.
Personalized training programs, based on your data, from PGA/LPGA players and Tour instructors
View your swing in  360 degree mode
Can compare your swing directly to professionals
Course mode enables you to break down your swing on the course and how it transfers from range to course
Batteries are required
[wpsm_button color="orange" size="medium" link="http://amzn.to/29Q7T6j" icon="none" class=""]More Reviews[/wpsm_button][wpsm_button color="blue" size="medium" link="http://amzn.to/29Q7T6j" icon="none" class=""]Check Price on Amazon[/wpsm_button]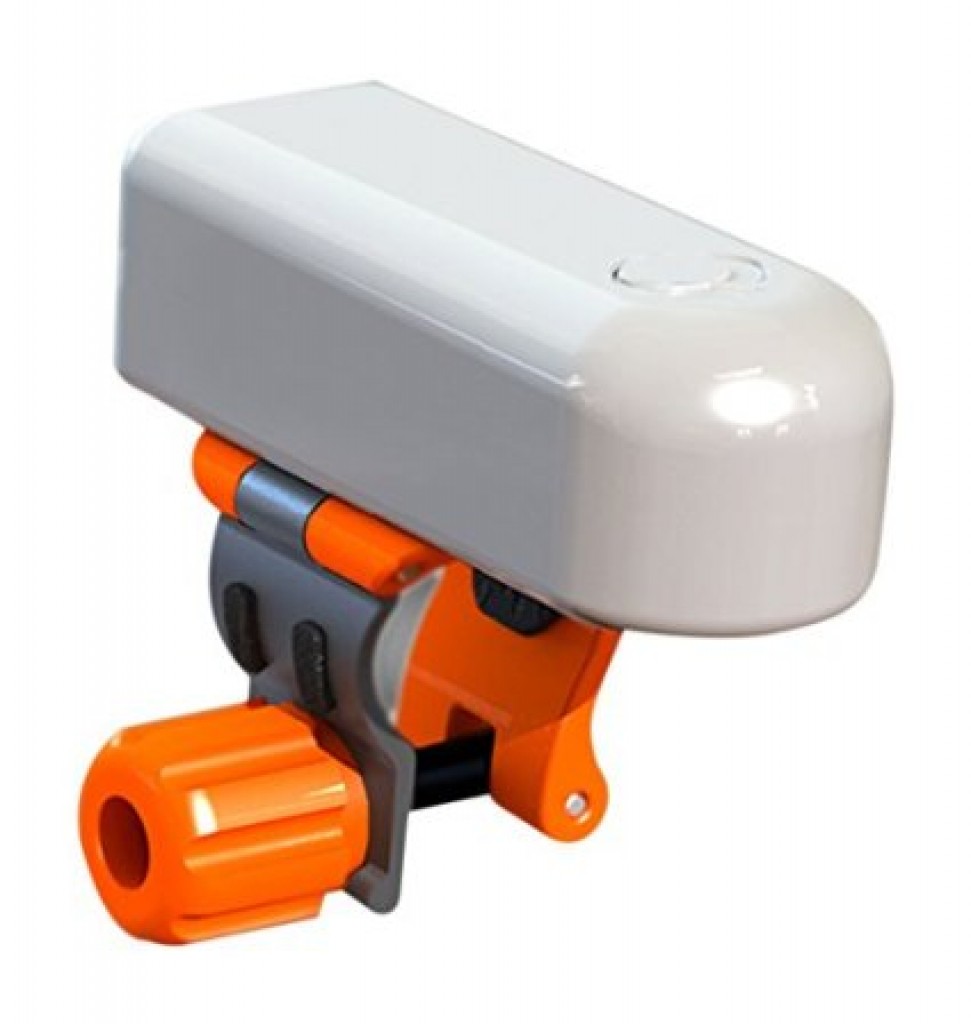 You probably associate the SkyGolf name first with GPS distance measuring devices, but this brand also has a presence in the world of swing analyzers. The SkyPro Swing Analyzer is another piece of technology that sets out to capture as much information about your swing as possible while you are practicing. Unlike the Zepp unit, which attaches to your glove, this product is attached to the shaft of your club just below the grip – and it can work with any club in the bag, including the putter.
The inclusion of putting analysis with this product is one of the points that you may be specifically interested in – especially if you tend to struggle on the greens. There is plenty of putting information provided by this unit, including the direction of your path and the length of your stroke. Refining your putting stroke is one of the fastest ways to lower your scores on a consistent basis, so you should think about using the SkyPro to your advantage in that way. This unit can work with both iOS and Android devices, where a free app will tell you everything you need to know about the data that was just collected from your previous swing. Once you understand which parts of your swing need correction, and which points to look for within the data, you just may be able to coach yourself to better performance.
Features:
8 hour battery life
Automated sleep mode
Golfers can customize their groove targets for their swing unique to them
Ability to customize the swing library with unique tags, etc.
Ability to analyze swing speed throughout swing and not just at impact
Built-in rechargeable battery
Fits putters to drivers
Data automatically switches to your devices and does not require a download
Can share swing with friends and instructors for further feedback
[wpsm_button color="orange" size="medium" link="http://amzn.to/29WvOCG" icon="none" class=""]More Reviews[/wpsm_button][wpsm_button color="blue" size="medium" link="http://amzn.to/29WvOCG" icon="none" class=""]Check Price on Amazon[/wpsm_button]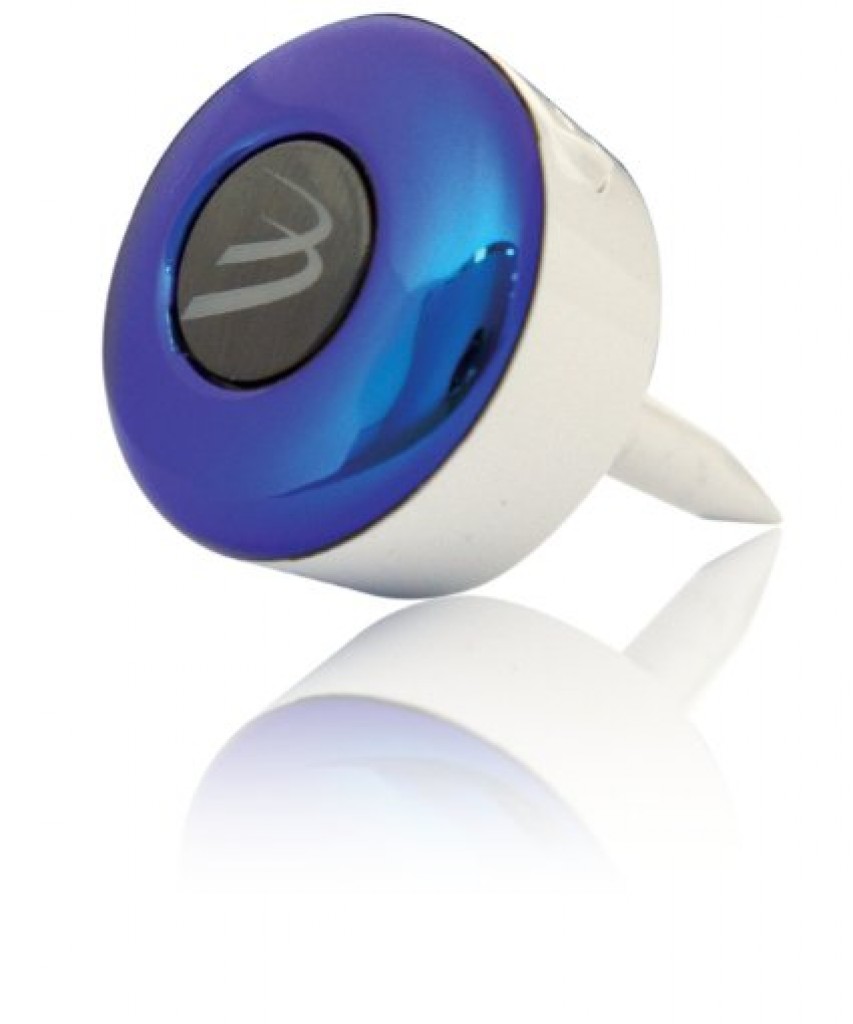 With this next unit, we find yet another deviation on the same theme. This time, you are going to take the golf swing analyzer and place it into the butt end of the grip on your club – using the opening in the grip to secure the unit in place. Just as with the previous two pieces of technology we highlighted, this product will transmit information to your mobile device where it can be stored and viewed at your convenience. Your swing is displayed in 3D, and you will be able to gather plenty of information in order to improve your technique over time.
One of the best target markets for this kind of product is beginning golfers. If you are just getting started in the game, you likely have a lot to learn about your swing and your overall mechanics. There is nothing wrong with that – golf is hard, and it takes time to learn how to play at a consistent level. Rather than guessing at what mistakes might be taking place during your swing, you can simply place this device on any of your clubs and find out exactly how you are doing. Over time, that information is going to help you move in the right direction, and you should see your scores begin to fall.
Features:
Stats are easy to understand and designed with beginners in mind (also has more complicated abilities for more advanced golfers)
Comes with instruction and advice from pros built in
Data is real time so you can watch as you practice
Specifically emphasizes measuring and viewing the top of backswing, club head speed, carry distance, and identifying the power zone
Also shows 3D swing path, shaft lean, face angle, and tempo
Can view in frame by frame or full speed
For putting focuses on showing the golfer their swing time, swing path, impact speed, and tempo
Also shows putting face angle and attack angle
[wpsm_button color="orange" size="medium" link="http://amzn.to/2apcaNG" icon="none" class=""]More Reviews[/wpsm_button][wpsm_button color="blue" size="medium" link="http://amzn.to/2apcaNG" icon="none" class=""]Check Price on Amazon[/wpsm_button]
For the last item on our list, we are going to stretch the definition of 'golf swing analyzer' just slightly. Rather than analyzing your swing specifically, this piece of technology aims to analyze your game as a whole. It is a GPS system which tracks how far you hit each of your clubs, how accurate you are with those clubs, and much more. There is a sensor attached to each of your clubs while you play, and they are linked to your phone where the GPS capability of your mobile device is used to track all shots.
Features:
Ability to make your phone a GPS and give you yardages on over 35,000 courses
Live shot tracking which enables you to use it as you play
Hopes track statistics live including GIR, miss zones, proximity to hole, total putts, putts per hole, longer drive, average drive, and much more
Comes with one sensor per club
Includes software and app technology
Shows misses left, right, long, short for approach shots
Calculates different handicaps for different parts of your game
Calculates your overall handicap based on strokes without you entering your score after every hole (does so by monitoring your strokes)
[wpsm_button color="orange" size="medium" link="http://amzn.to/29Q9vwu" icon="none" class=""]More Reviews[/wpsm_button][wpsm_button color="blue" size="medium" link="http://amzn.to/29Q9vwu" icon="none" class=""]Check Price on Amazon[/wpsm_button]
The benefits of this kind of automated system are obvious right from the start. You will be able to see how far you are hitting the ball rather than just guessing at your distances. Also, you can make observations about which clubs lead to good results and which ones seem to put you in trouble. Of course, you will need to have your phone nearby and on during your rounds of golf, so make sure that isn't going to be a problem for you before getting started with this innovative product.
Using a golf swing analyzer is one of the best ways to leverage technology on the course. You used to have to turn to a golf pro to get any kind of information about your swing, but those days are long gone. Today, you can use one of the devices on our list above to gather information about your performance on the course – and that information can lead to lower scores and more fun in the near future.