Grumpy Gopher is a directory of golf instructors in the United States. We recently surveyed over 500 golf instructors to find out how much they charge for golf lessons.
For the 500+ golf instructors who responded. The average rate for one hour of golf lessons is $98 in the United States.

Like most things, the average varies by State.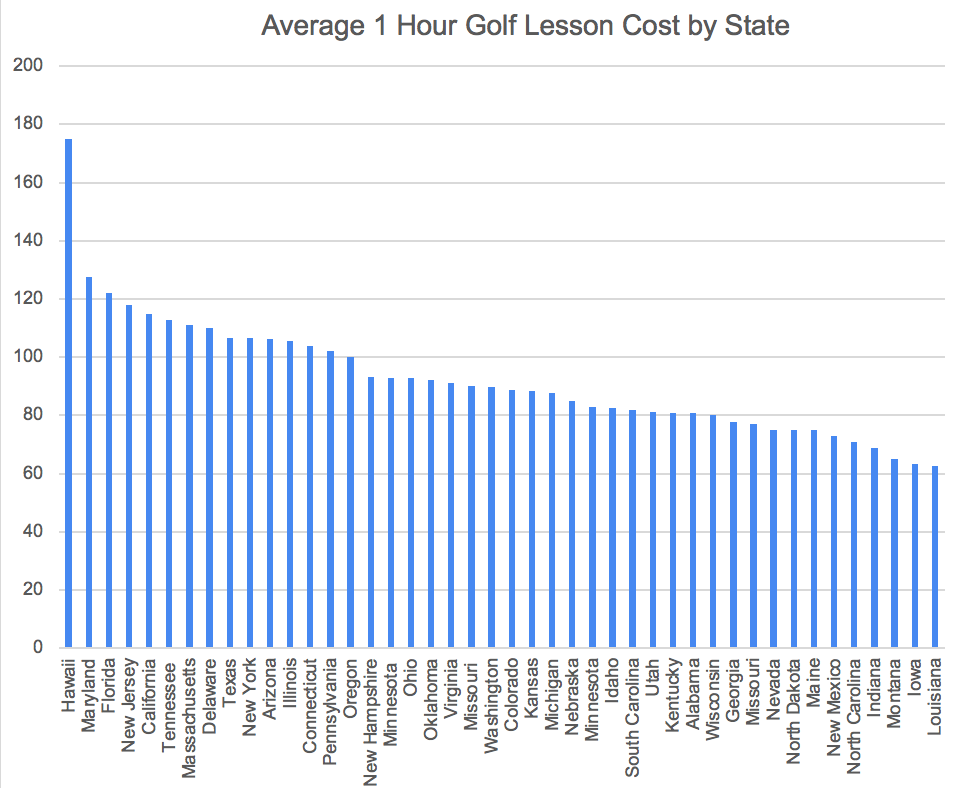 Of the surveyed golf instructors, the State with the highest average cost for a one hour golf lesson was Hawaii, coming in at an average $175/hour. And Louisiana came in at the lowest cost at $63/hour.
The two instructors that reported the highest fee for a one hour lesson were both from Florida. The most expensive instructor charging $695/hour and the second most expensive reported charging $400/hour. The instructor with the $695 hourly rate has

Of the instructors that responded, $40/hour was the cheapest rate and was the reported fee from 12 instructors across a handful of States.