Do you get frustrated when you're on the course and there's not a yardage marker near your ball? I know the feeling. I've been there. Not knowing the right distance between your ball and the flag can be as frustrating as anything on the golf course. Fortunately, rangefinders were invented to fix this problem and alleviate stress to a golfer's daily round. Trying to find one that is effective and low-priced, however, is not easy. However, they're out there. That's what we're here to help you with.
Rangefinders make golf much easier. Instead of having to test out 10 or 20 different apps on your phone which will give you a different distance to the hole on each app, all you need to do is look through the lenses of a rangefinder. If you find the perfect one for an affordable price, you can get more than just the distance.
What Can a Rangefinder Do?
If you play golf and know just the basics of what a rangefinder is, you know it helps to give you the distance between yourself and the hole. However, rangefinders have more functions than just that and can help you in other areas.
GPS Rangefinders
Some rangefinders have a GPS attached to it so it allows you to load the course you're playing on the actual rangefinder. This will capture your distance to the hole much quicker than some other rangefinders because it will automatically calculate where you are on that course and where the hole is. It's already mapped out for you.
Laser Rangefinders
Laser rangefinders are the most common out there. These calculate the distance between you and the flag by using a laser finder. Once the laser locks onto the flag, you will get a vibration on your rangefinder. Some of the pricier ones have a GPS attached to it as well, but if you're looking for an affordable one, they're separate. With the laser, you look into the lenses and focus on the flag. It will pick up your yardage to the flag and give you the exact distance.
Calculate Slope
Many rangefinders take into account the slope of the green and the elevation of the shot itself. This means a lot because a 160-yard shot up a hill will give you a completely different club than a 160-yard shot where you look down on the pin.
However, keep in mind that many times if you're using a rangefinder in tournament play, you are not allowed to have the slope function on. There will be a button or switch that you can turn on and off for the slope.
Magnification
All rangefinders are different when it comes to how many yards you can calculate from and how close you can zoom to the flag. Some rangefinders only allow you to calculate your distance from around 500 yards while others can go up to 2,000 yards. The same goes for how much you zoom into the flag. Some only allow you to zoom in at 3 times the distance while others have over 10 times the zoom-level. This goes back to pricing, though. The more you can zoom in, the more expensive the rangefinder is going to be.
What are the Best Affordable Rangefinders I Can Buy?
Rangefinders can run anywhere from just over $70 to over $500. Our goal is to help you find a good rangefinder in the $100-region. There are many great ones that will achieve the best results for you while not having to spend an arm and a leg. Here are five of our most recommended rangefinders for a very affordable price:
WoSports H100AG Golf Rangefinder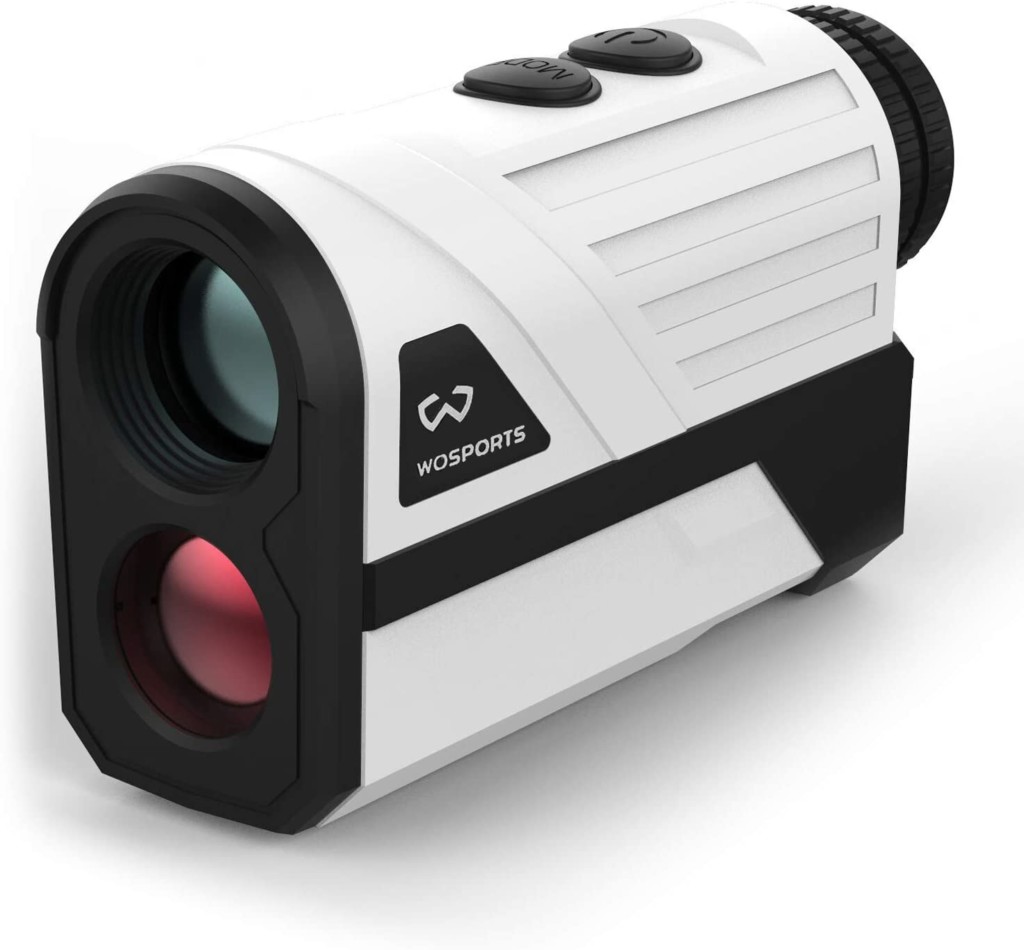 Priced at $109.99 on Amazon, the WoSports Golf rangefinder allows you to zoom into the flag from 650 yards out. From 180 yards out, you can lock to the flag. The rangefinder will vibrate as soon as it locks in. It also allows you to switch between yards mode and meters mode which is important if you're playing in Europe. Many European courses give distances in meters. It also has a slope feature which you can turn on and off. It does the job you want for the price you pay.
Serene Life Premium Golf Rangefinder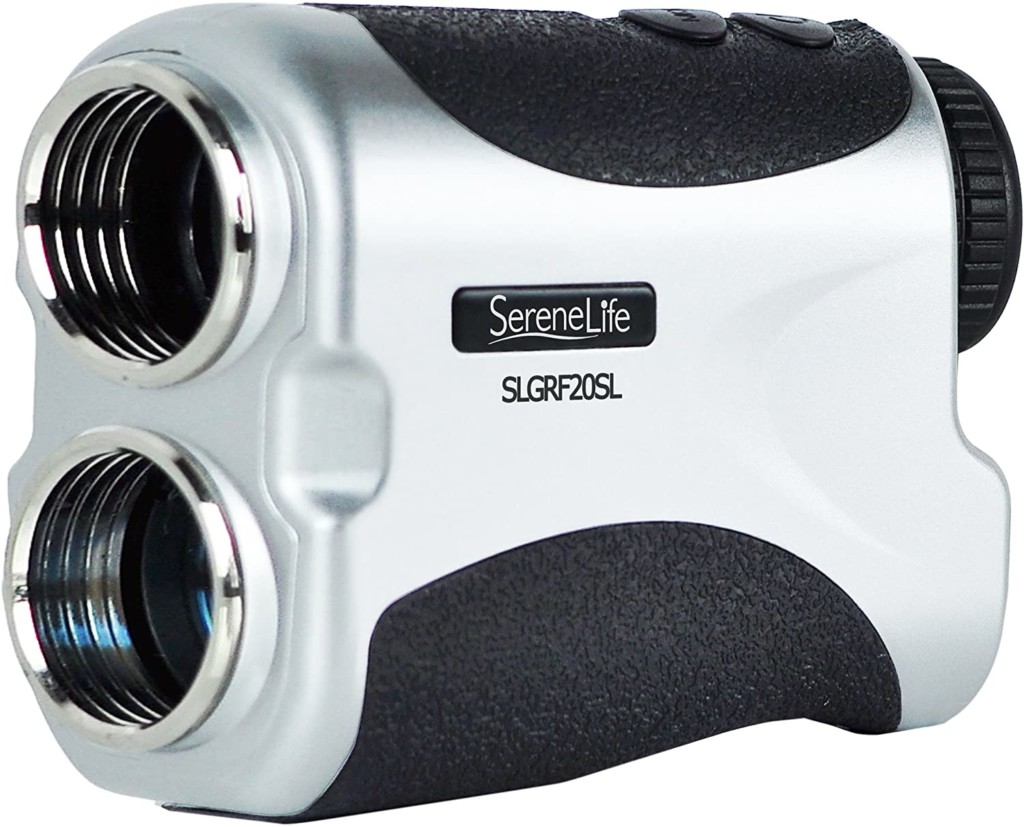 With the ability to buy this rangefinder under $100, the Serena Life Premium Rangefinder has the ability to magnify by six times and has a distance accuracy of almost 550 yards. It has an accuracy within one yard and its slope reader will give you an accurate reading of your uphill and downhill shots.
TecTecTec VPRODLX Golf Rangefinder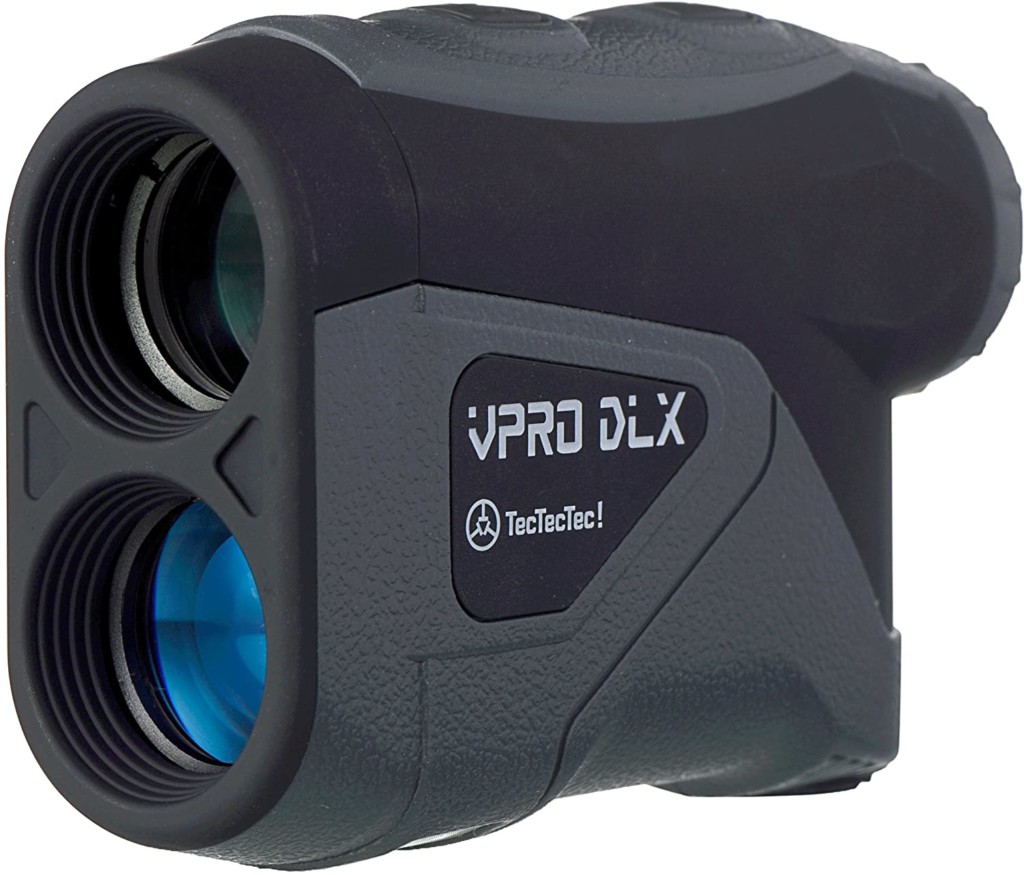 TecTecTec is a great brand for rangefinders and offers the VPRO which can give you an accurate reading from 540 yards out. It's known for its durability and its lightweight. You can fit it in your pocket while you play. It will provide accuracy within one yard and has a magnification setting of up to 6x. Like many laser rangefinders, patience is important as it locks into the flag, but once it does, you will get the best reading between you and the hole.
Precision Pro NX7 Pro Slope Rangefinder
A little bit pricier than some of the others on our list, this is worth it if you have a little extra money and still quite cheap for how good it is. The Precision Pro NX7 can be found for $169 on Amazon and is best for those looking for the most accurate slope measurements. Known for its slope enhancement, the rangefinder has a high-speed laser that vibrates when it locks onto the flag. What makes it better than most is how quickly it recognizes the flag; most times it will take just a second. Well-designed and easy to fit in your pocket, it has a 6x magnification and a 400-yard range.
Raythor Golf Rangefinder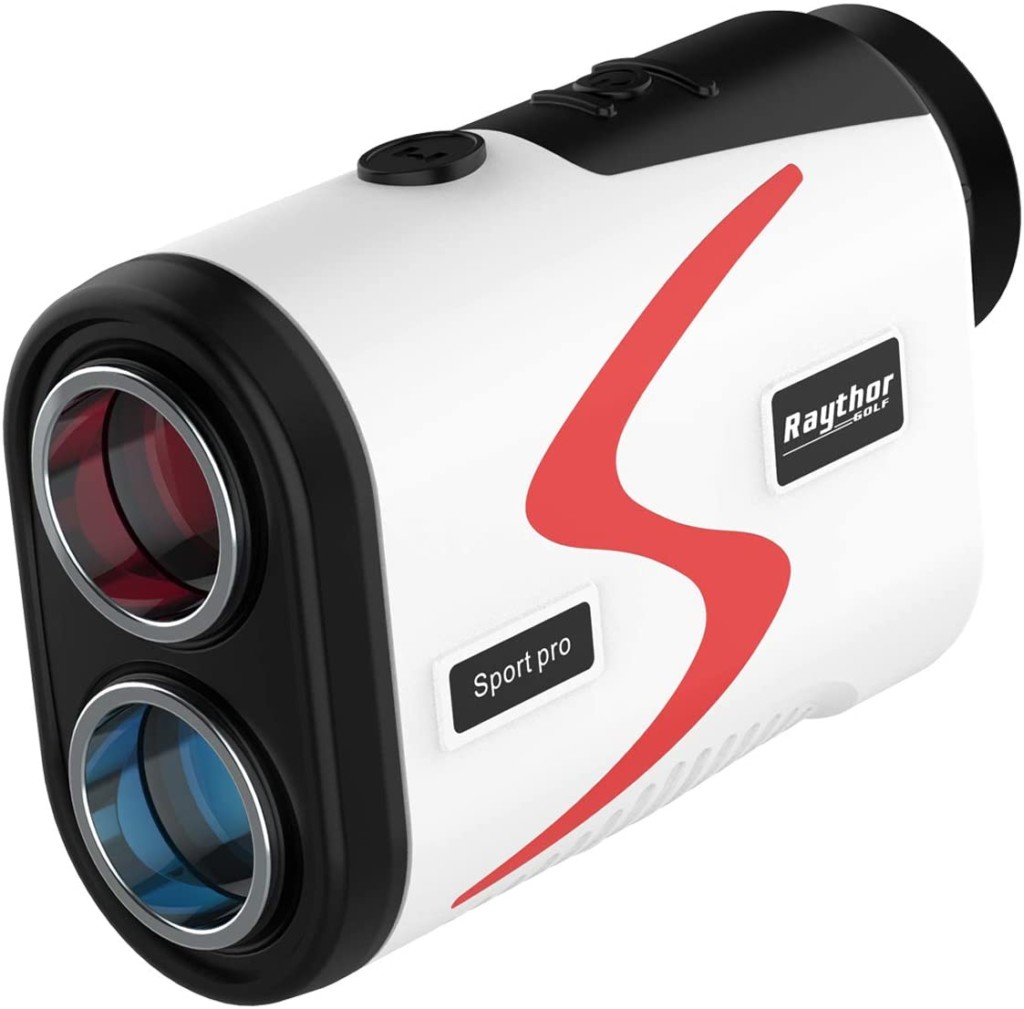 If you're looking for maximum distance from yourself to the flag and an affordable price, the Raythor Rangefinder is the one. It can give you distance readings of up to 1,000 yards. With a price of under $120, the Raythor Rangefinder has slope adjustment and an accuracy measure within a yard. The flag can lock from a distance of 250 yards out and it has a 6x magnification.
Is a Rangefinder Worth It?
Some will say that their phones are just fine for picking up distances, but a rangefinder can do so much more. To me, getting one with a good slope reading and accuracy is most important because these play such an important role in your shot's distances. A phone app isn't going to do it as well.
Rangefinders make golf so much easier and convenient and can lower your scores. If you're someone who is strict on having the exact distance between you and the flag, take my advice: Buy a rangefinder.
The Final Verdict
The best part about rangefinders is you can get really good ones at lower prices. While some can border on the range of $500, you can get rangefinders between $100 and $200 that can make golf just as convenient and aren't much different for what you're trying to accomplish.