Considering how popular golf rangefinders have become, it is no surprise that there are a number of different brands offering their own version of this popular golf device. When you set out to buy your own rangefinder, you are quickly going to discover that you will have to sort through a number of brands to eventually settle on a winner. To help you do just that, we have included a bit of information below about each of the major players in the rangefinder game.
NIKON

Here we find a brand name that is well-recognized around the world – and not for just rangefinders. Nikon is a Japanese company that was founded nearly 100 years ago, meaning they have built up a ton of customer trust and loyalty in that time. If you like making purchases with respected brand leaders, a Nikon rangefinder may be the way to go. The Nikon COOLSHOT line of rangefinders is quite popular in the golf world, and these devices are respected for their impressive accuracy.
BUSHNELL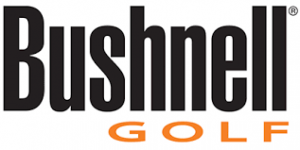 Bushnell could very easily be considered the leader in the golf rangefinder business. This popular brand was one of the first into the market when rangefinders began to sweep the golf world, and they are respected for their quality and reliability. These products are seen in the hands of many Tour pros and caddies while they prepare for events, which should tell you everything you need to know. Some of their most popular models include the Tour V4, the Tour X, the Pro X7, and the Tour V3. Depending on the features you are looking for and the budget you have in mind, there is a good chance that one of these models will fit your requirements nicely.
TECTECTEC

Tectectec is a French company which offers two laser rangefinders for your consideration – the VPRO500, and the VPRO500 Slope. Again with this brand, we see a rangefinder that can do everything you need in terms of distance measurement on the course. With 6X magnification when looking through the viewfinder and a 'Pinseeker' mode to track down your yardage accurately, you should be able to get your number and be on your way in no time at all. Also, the unit is built with rainproof technology to enable it to work well even on those damp days.
CALLAWAY

Callaway is a brand that is known to golfers around the world, as it has been producing quality gear for decades – including clubs, balls, shoes, gloves, and much more. Naturally, Callaway also has a significant presence in the rangefinder market, where their distance measuring devices have become quite popular.
While Callaway offers traditional rangefinders with all of the necessary features, they also offer GPS units and even a hybrid GPS-Laser Rangefinder model which gives you the best of both technologies. As a brand, Callaway provides buyers with one of the most diverse product lines available, meaning you will have plenty of models to pick from when you stick with this respected name.
IZZOm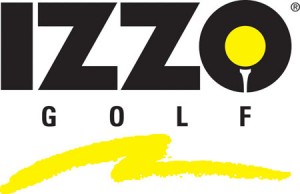 While Izzo is a popular golf brand which offers products in a variety of categories, they do not actually offer a laser rangefinder in their lineup. They do, however, offer a number of GPS distance-measuring devices, including the SWAMI 4000+. Also, one of their newest products, the SWAMI GT, has the ability to both provide distances as well as tracking your play in terms of how far you hit each club, etc. The SWAMI GT is one of the more exciting new products on the market, and it is worth a look if you are interested in learning as much as possible about your own game.
GOLFBUDDY

If you are looking for selection above all else, look no farther than GolfBuddy. This brand offers up an incredible number of distance measuring devices, meaning you can be picky in choosing the exact model which will suit your needs. Included in their product line are GPS watches, talking GPS devices which tell you the distance to your target audibly, laser rangefinders, handheld GPS models, and more. The GolfBuddy lineup runs the gamut from affordable to high-end, so they should have a product to suit just about any budget.
VOICECADDIE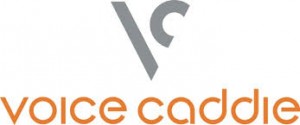 In terms of ease of use, it doesn't get much more convenient than the VoiceCaddie. Their flagship product is a simple device that can be attached to your hat prior to starting a round. Once it is turned on and ready to go, you simply tap the unit and it reads you the distance that you have remaining to the target. It's just that easy. In addition to this creative distance measuring solution, the VoiceCaddie brand also offers some more traditional distance measuring options, such as a GPS watch and a laser rangefinder.
Golfers looking to pick up a handy piece of technology to aid in distance measuring on the course are going to be lacking for options. The brands listed above are some of the most popular in the game, although there are even more out there to explore. In the end, the goal of your shopping experience should be simple – to settle on a product from a quality brand name that offers all of the features you need for a price you can afford.
Read more about: What is the Best Cheap Golf Rangefinder For You?